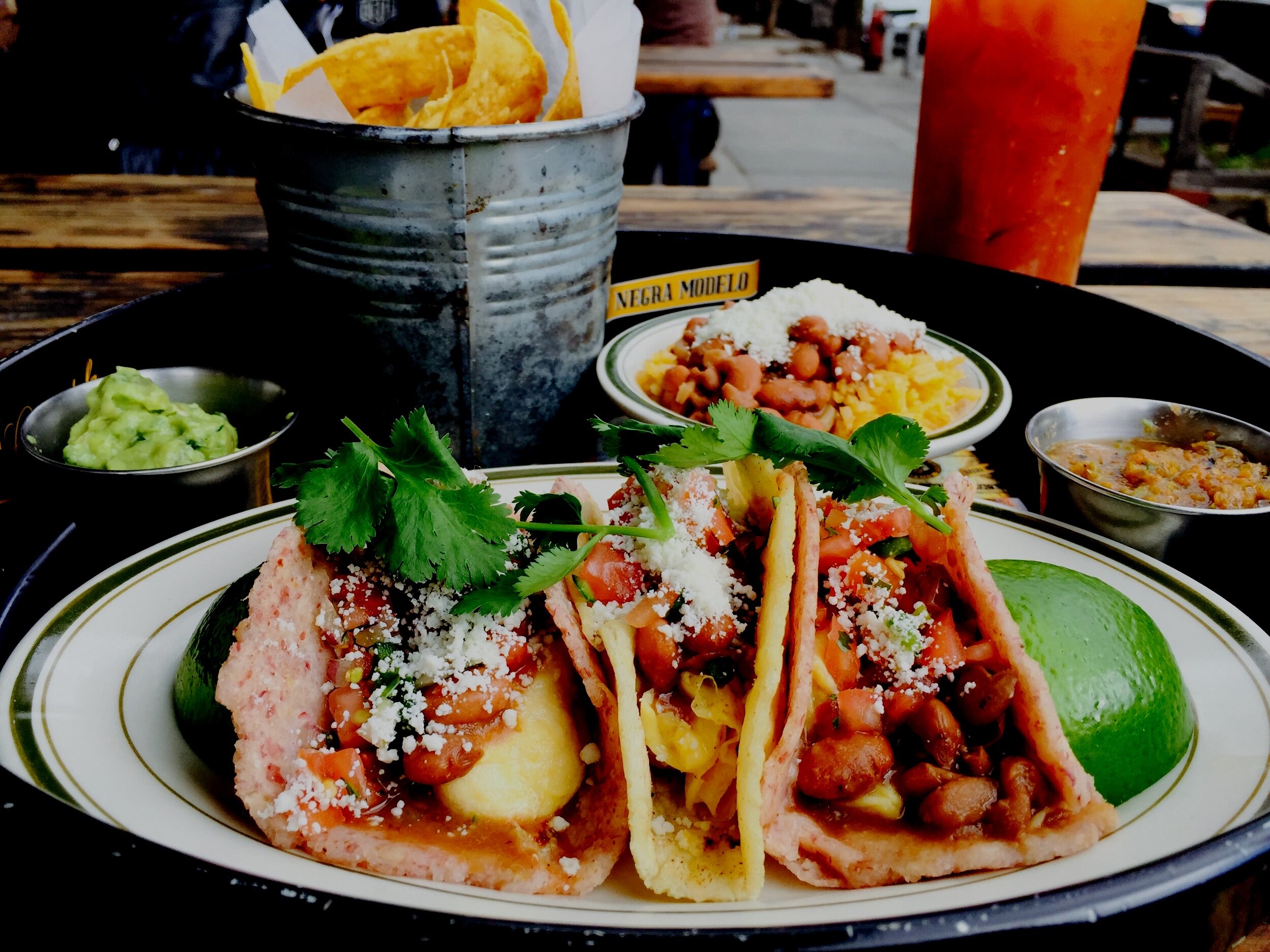 Party with a Taco Bar!
Sun - Thurs $50.00 per person
Fri - Sat $60.00 per person
Beans & rice, pico de gallo, guacamole and hot sauces are included. 100% Corn tortillas will be made on site.
Menu
CACTUS

nopalitos en mole verde

BREAKFAST

free range eggs / refried beans / cheese

BUTTERNUT SQUASH & KALE

scallions / queso cotija

RAJAS CON CREMA

roasted poblano peppers / sour cream

MUSHROOM

garlic / rosemary / guacamole

CAMARONES

shrimp / garlic

POLLO EN MOLE ROJO

braised chicken / guajillo

CHORIZO

spicy sausage

CARNE GUISADA

braised beef / beer / cumin

SLOW COOKED PORK

beer / chile vinegar

CABEZA

slow cooked pig's head

LENGUA

braised beef's tongue

BARBACOA

slow cooked lamb
PLEASE READ CAREFULLY
For full service catering please see our full catering packages.

A minimum 3ft X 8 ft table or sufficient counter space must be provided at the venue.

Please note that cooking over open flames will be performed on premise. Adequate ventilation is required.